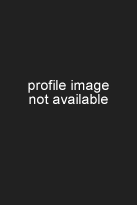 I am a UKCP registered Systemic and Family Psychotherapist with 30 years experience of working with children and their families in various capacities including as a Solicitor, Social Worker, Child Guidance Specialist and presently as a Systemic and Family Psychotherapist in the Child and Adolescent Mental Health Service. I have a Masters degree with distinction and my private practice includes offering a service as a Family Consultant in conjunction with Collaborative lawyers. Much of my therapeutic practice has involved working with families following marital disharmony or breakdown. I draw on systemic ideas and brief therapy approaches which focus not only on emotional difficulties experienced by an individual but within family relationships and the context in which they live. My approach is relationship-based, collaborative and non-judgemental where I offer a supportive space in which individuals, couples and families can explore choices and dilemmas, access their own resources and seek positive solutions.
I also undertake therapeutic assessments, particularly in situations where contact with a parent is in dispute Here, I explore the potential for progressing the issue of contact in a way that is constructive for children and acceptable for both parents.
My training has covered various modalities including cognitive-behavioural, humanist, solution-focussed and Rogerian person-centred therapy which I integrate with systemic psychotherapy.
---
Contact Details
01437 563670 or 07771610506
Brynheulog, Llanfallteg, Whitland, Carmarthenshire, SA34 0UR