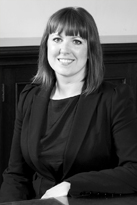 Louise is an established family law specialist dealing with all matters arising from the breakdown of a relationship, to include divorce, finances, contact and residence of the children and co-habitation disputes.
Louise works with other Collaborative lawyers and professionals to offer a bespoke service to assist the parties to reach a resolution without the delays, lengthy and often costly exchange of correspondence and confrontation that court proceedings often create.
Louise is an associate solicitor, Collaborative Lawyer, a member of the Law Society's Family Panel and a member of Resolution.
---
Contact Details
02920 108 777
Red Kite Law, Cardiff Executive Centre, Temple Court, 13a Cathedral Road, Cardiff CF11 9HA