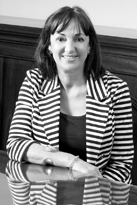 Sali Jackson Thomas is a family law Solicitor and Partner in JCP Solicitors. With offices in Swansea, Carmarthenshire, and Pembrokeshire, Sali is on hand to offer her services in collaborative law across the whole of South and West Wales.
Sali has more than 20 years of experience providing family legal advice. In 1996 Sali underwent training as a Mediator with the late Professor John Haynes PhD, who was known to be a leading authority on Alternative Dispute Resolution.
Sali then qualified as a Collaborative Lawyer in 2005, after undergoing training with Pauline Tesler, a San Francisco Bay area Collaborative Lawyer.
Sali is an expert in cases involving family businesses, pensions, overseas trusts, and assets outside the jurisdiction. Sali and her team have been actively involved in developing new approaches to partnership and living together agreements for many years.
As well as being a member of Collaborative Lawyers in Wales, Sali is a member of the Solicitor's Family Law Association (now Resolution), The Law Society Advanced Family Panel and the UK College of Mediators.
---
Contact Details
01792 525413
Head Office: Venture Court, Waterside Business Park, Valley Way, Enterprise Park, Swansea, SA6 8QP Offices also in Carmarthenshire & Pembrokeshire